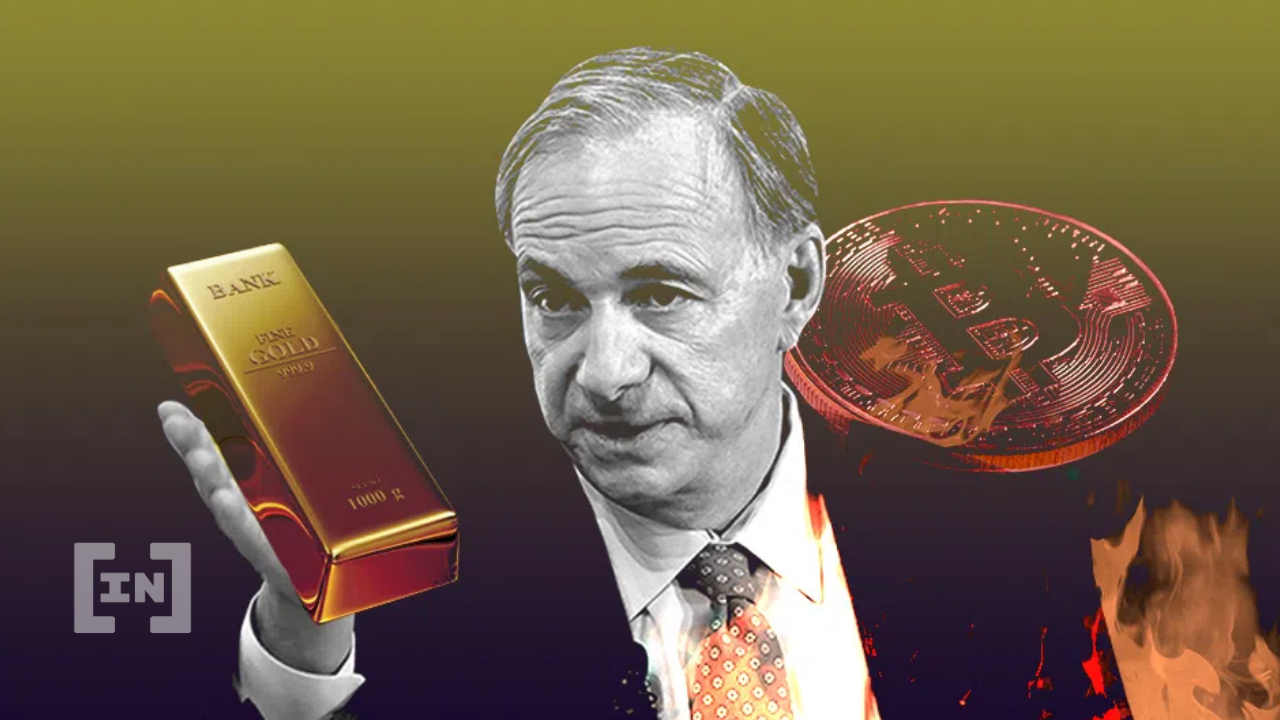 Billionaire investor and hedge fund manager, Ray Dalio, has reiterated his previous call that "cash is trash". Dismissing equities as "trashier", the Bridgewater Associates founder said he preferred "a digital gold like bitcoin" instead.
"Of course, cash is still trash," Dalio said. "Do you know how fast you're losing buying power in cash?" He was speaking on CNBC's Squawk Box during the ongoing World Economic Forum (WEF) meeting in Davos, Switzerland.
"When I say cash is trash, what I mean is all currencies in [relation] to the euro, in relationship to the yen," he explained. "All of those currencies like in the 1930s will be currencies that will go down in relationship to goods and services."
Dalio is the founder of the world's biggest hedge fund firm, Bridgewater Associates, which manages around $223 billion. In January 2020, the 72-year-old American investor advised people to diversify their portfolios by "getting out of cash", which he called "trash".
Bitcoin as 'digital gold'
At Davos, Dalio spoke about a range of issues including stocks, the global economic outlook, and the U.S. central bank's efforts to combat inflation. He said stock markets had become too crowded, and that compared to cash, "equities are trashier".
"Everybody is long equities, and everybody wants everything to go up," said Dalio. "The more they hype it the more it becomes somebody else's financial asset they're holding. You can't have that, so you're going to have an environment of negative real returns."
For the billionaire, bitcoin (BTC) is a preferred form of investment at a time of worldwide economic uncertainty. His list of safe-haven assets also includes real estate and precious metals such as gold.
"I think blockchain's great," Dalio stated. He touted cryptocurrency's potential as a fix to what he expects to be a tough year for the U.S. economy, marked by high inflation and a lack of real returns on investments. Continuing, he said:
"But let's call it a digital gold. I think a digital gold, which would be a bitcoin kind of thing, is something that – probably in the interest of diversification of finding an alternative to gold – has a little spot relative to gold and then relative to other assets."
Bitcoin's inflation-hedge credentials under spotlight
Dalio's comments come against the backdrop of rising disillusionment in the credentials of bitcoin as an inflation-hedge asset. Proponents have argued that bitcoin is a gold-like store of value.
In 2020, many people believed BTC was now poised to transition from a risk-on speculative asset to the crypto market's version of the metal after its correlation to gold jumped to an all-time high.
But that argument may have started to fall apart with the massive decline in crypto markets this year. Bloomberg data shows that BTC's correlation to gold dropped to almost zero earlier in January, and as bitcoin prices fell in later months, gold continued to rise.
In April, the 50-day correlation coefficient for BTC and gold was around minus 0.4, the lowest since 2018, Bloomberg said. A reading of 1 implies assets are moving in lockstep, and minus 1 is the reverse.
Crypto markets have become more tied to the stock market instead, particularly to blue-chip technology stocks such as Apple, Amazon, and Microsoft. More than $1.5 trillion has been wiped off the face of crypto markets so far this year.
Dalio forecasts 'squeeze on demand'
Dalio, the Bridgewater Associates founder, painted a gloomy picture of the global economy in 2022. He expects inflation in the U.S and elsewhere around the world to erode the purchasing power of money, saying:
"We are in an environment that we are now going to ask 'what is the new money?"
On bonds, he said: "The Federal Reserve is going to sell, individuals are selling, foreigners are selling, and the U.S. government is selling because it has to fund its deficit. So there's going to be a supply/demand problem, that means that it produces a squeeze."
What do you think about this subject? Write to us and tell us!
Disclaimer
All the information contained on our website is published in good faith and for general information purposes only. Any action the reader takes upon the information found on our website is strictly at their own risk.