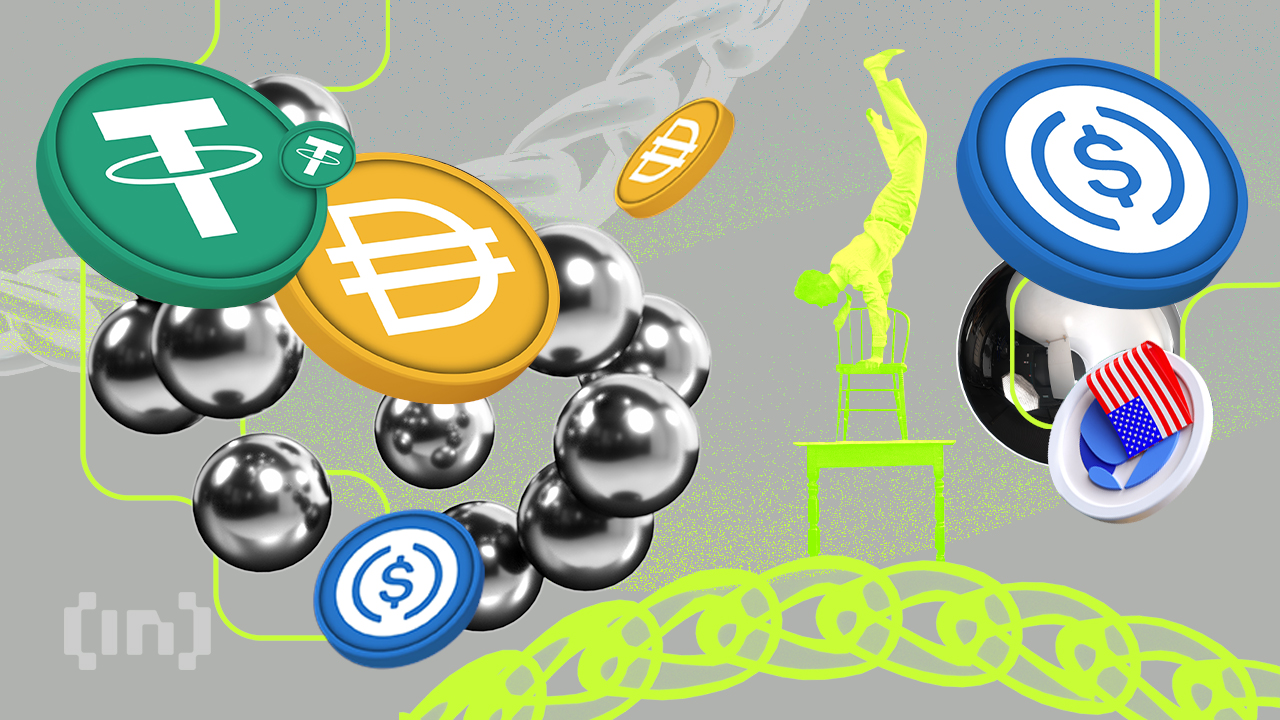 Leading financial institution Moody's Corporation is reportedly working on a scoring system for up to 20 stablecoins, assessing the quality of their reserves attestation, Bloomberg reported on Jan. 26.
Bloomberg, citing a person familiar with the matter, reported that the scoring system is still in its early phase and will not represent an official credit rating.
Stablecoins are one of the most popular asset classes within the crypto industry. Usually, the digital asset's value is pegged to a national fiat currency such as the U.S. dollar or another financial instrument like gold. As its name implies, stablecoins are expected to be less volatile than other types of cryptocurrencies.
Moody's did not respond to BeinCrypto's request for comment as of press time.
Stablecoin's Need For Quality Reserves And Regulation
Following the collapse of Terra's algorithmic stablecoin TerraUSD in 2022, stablecoin issuers have faced renewed attention from financial regulators over the quality of their reserves.
An International Monetary Fund research paper highlighted the importance of a high-quality and liquid stablecoin reserve. According to the report, stablecoins with quality reserves have the potential to become a stable source of value. These assets have the potential to "become a credible, widely accepted means of exchange."
Besides that, financial regulators in the United States have highlighted the dangers of an unregulated stablecoin. The acting chairman of the Federal Deposit Insurance Corporation (FDIC), Martin Gruenberg, advised that stablecoin issuers should be subject to strict regulatory measures.
Gruenberg's view was corroborated by the IMF, which stated that "stablecoin issuers should be subject to strict prudential requirements."
Meanwhile, the largest stablecoin in the industry, Tether USDT, has faced increased pressure from the community and regulators over its opaque reserves. In 2021, the stablecoin issuer settled with the New York Attorney General's office for misrepresenting its backing. The firm also witnessed a mini bank run due to Terra's collapse, processing roughly $10 billion in withdrawals.
Adoption Grows
Despite the asset class's increased scrutiny, its adoption rate has grown worldwide. BeinCrypto reported that Tether processed $18.2 trillion in transactions in 2022, ahead of traditional payment processors like Visa and Mastercard. Several media reports have also revealed how citizens in struggling economies depend on the asset for their savings and transactions.
Disclaimer
BeInCrypto has reached out to company or individual involved in the story to get an official statement about the recent developments, but it has yet to hear back.